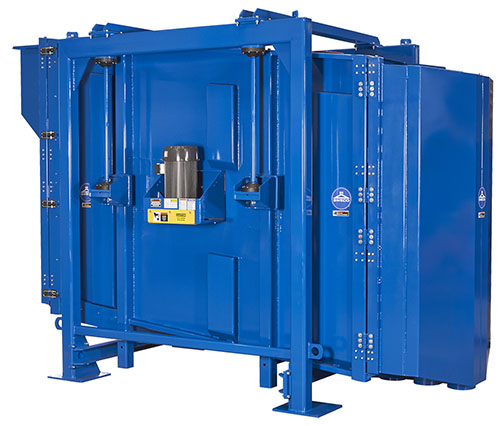 ATLAS™ GYRATORY SIFTERS
The SWECO ATLAS™ Gyratory Sifter is our biggest sifter yet, offering high capacity screening in a low maintenance, operator-friendly design. The horizontal, uniform gyratory motion of the ATLAS provides the highest performance per screen area available on the market, which means sharper separations, higher volume, exceptional screen cleaning, low dynamic force and unparalleled material spread-ability.
More Screening Area
Ideal for a wide range of industries including chemical, food, plastics, agriculture and minerals, the ATLAS Gyratory Sifter is available in 33 versatile configurations with up to 12 screens, ranging from 32ft² (3m²) to 528ft² (49m²) of screening area, and 2-5 product fractions.
Engineered for Maximum Uptime and Ease of Use
Engineered for maximum uptime and ease of use, the drive and basket hangers of each ATLAS configuration are maintenance free, with no lubrication required. Additionally, each ATLAS model integrates SWECO's patented QuickChange™ technology, allowing for one minute screen changes, which can be performed from either the feed or the discharge end of the machine. These features significantly reduce equipment downtime, leading to greater production capacity. Additional benefits include a high-performance feed box, discharge door and superior deblinding ball action.
Additional Information