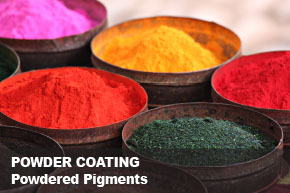 Powder Coating Separation
Powder Coatings are used to provide corrosion or weather resistance to metal or plastic parts. Most often they act as a primer coat for "high gloss" finishes. They also may be used as an electrical insulator. Powder coatings typically contain vinyl, epoxy or nylon powders. Screening of the material is necessary right after the milling or prior to packaging. The problem which occurs during this process is that the material is so fine that screen blinding occurs, significantly reducing throughput. The Sono-Energy and Sono-Wave Systems eliminate this problem through the use of ultrasonic vibration, which is introduced to the screen wire mesh. This secondary vibration deblinds the screen allowing the material to flow freely through from deck to deck.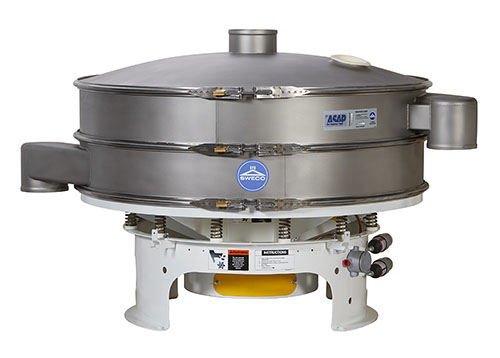 ---
ROUND SEPARATORS
- SWECO Vibro-Energy Round Separators are widely used in the screening of powders all around the world. The precision and efficiency that the round separators provide make SWECO machines the primary separation device in powder industries. Simple and efficient design, long screen life, and easy screen changes.
more…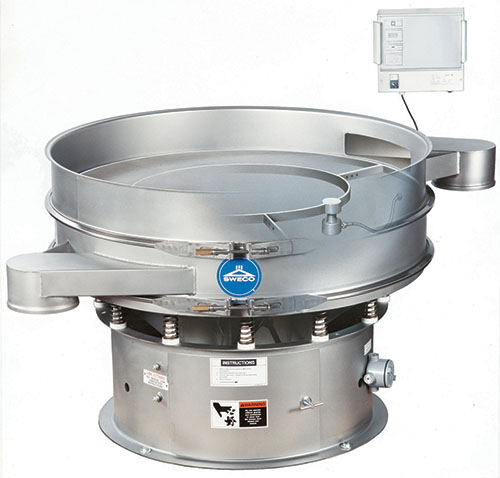 ---
ULTRASONIC SEPARATORS
- Sometimes the simple vibratory motion requires a little assistance. Specifically developed for the fine powder screening within the powder coating industry, the Sono-Energy System and Sono-Wave System have the ability to screen particles less than 400 mesh, while increasing throughput.
more…