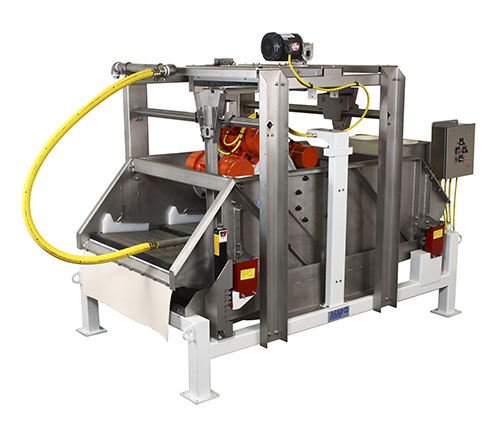 RECTANGULAR SEPARATORS
SWECO's broad range of Rectangular Separators allows greater efficiency and control for any application requiring a higher capacity compared to that of conventional screeners. SWECO Rectangular Separators include units offering round, elliptical and/or linear motions, each with its own unique benefit for processing. If you require a higher capacity separator, look to SWECO to provide a solution that will be tailored to your needs.
Elliptical Motion
The Elliptical Motion series uses engineered uni-directional motion. This unique, patented technology combines a strong conveying action with a consistent adjustable ellipse down the full length of the screen deck. This allows you to quickly convey solids while also enhancing screen life.
Round Motion
The Round Motion series utilizes a high-speed circular vibratory motion, which is best for high throughput screening to remove product impurities. Pure circular motion puts less stress on the screen cloth than any other vibratory motion and therefore yields the longest screen life. Several customers have reported using 325 mesh screens for up to six months.
Linear Motion
The Linear Motion series utilizes a straight-line vibratory motion, which is ideal for conveying solids across the screen surface, especially when large volumes of solids are processed.
Additional Information